Feinwerkbau P70 ALU stock
As can be seen, the range of adjustments on the stock of this gun means that it can be fitted with great precision to almost any user. This accurate fitting of the gun to the shooter is essential in today's competitive shooting scene. Every last little fitting is necessary to do well and competitors spend a considerable amount of time in setting such a gun to their exact measurements. This is quite a 'technical' branch of the shooting sports and is about as far removed from shooting at tin cans in the back garden as is possible to imagine.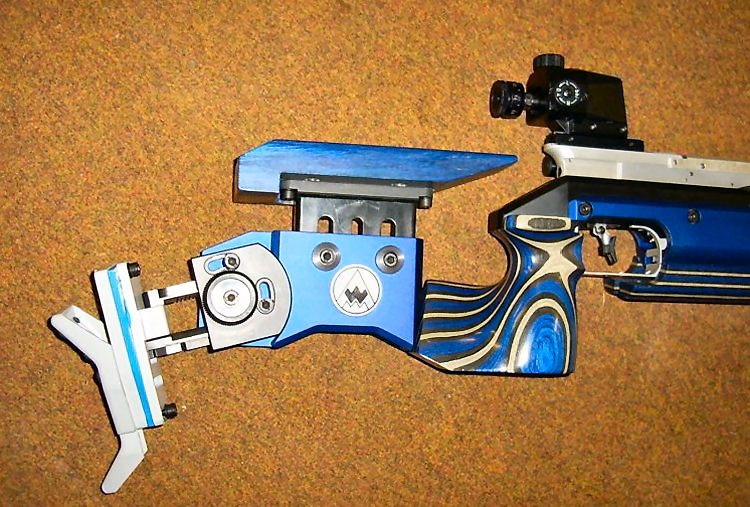 Feinwerkbau P70 ALU as supplied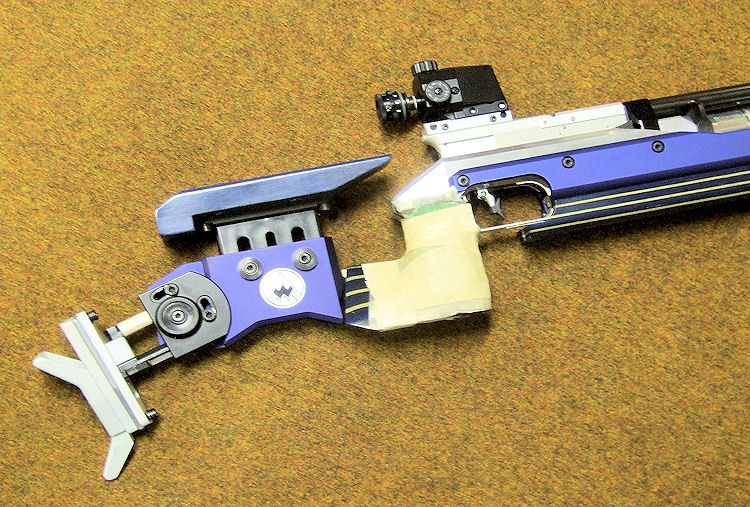 Feinwerkbau P70 ALU as modified to suit the shooter by the addition Plasticine to the grip and covered with tape so as to bulk it out and give a perfect fit.
In addition the rear sight has been fitted with an offset block, so as to move it further to the left and thus help the shooter get his eye behind the sight.